Pushing Perspectives: Exploring Equity within Preservation Trade Careers
May 24, 2021 @ 6:30 pm

-

8:00 pm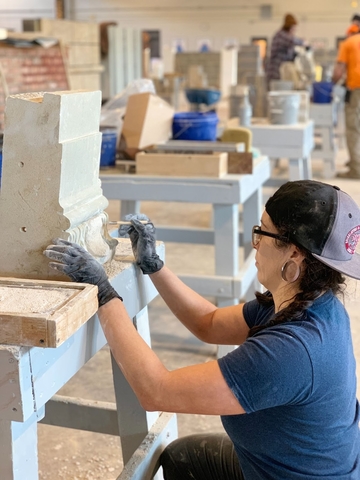 Photo Credit: Casey Weisdock, IMI.
We are all familiar with the path to preservation through a college degree, but how much do you know about the path for those in preservation that took a different route? This panel discussion will spotlight the experiences and path of training required for a career in the preservation trades.
Our panelists include: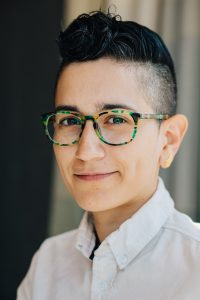 Neela K. Wickremesinghe ('11 graduate) is the Robert A. and Elizabeth Rohn Jeffe Director of Restoration and Preservation at Green-Wood cemetery in Brooklyn where she leads a masonry restoration training program as well a summer internship program for local high schoolers. Neela holds a BA in Architecture and Urbanism from Smith College and a MS in Historic Preservation from Columbia University's Graduate School of Architecture, Planning, and Preservation. Before her time at Green-Wood, Neela worked as a conservation foreman and technician for EverGreene Architectural Arts.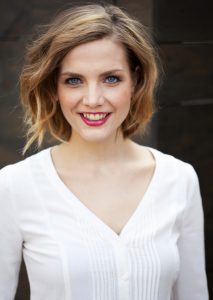 Casey Weisdock is a Director of Industry Development and Technical Services for the International Masonry Institute (IMI). Casey supports the local construction industry of Eastern Pennsylvania and Delaware and supports the construction industry nationally on masonry restoration topics. She is an Architectural Conservator by training. Her professional experience focuses on the preservation of historic structures and monuments through research of traditional materials/methods and development of contemporary restoration and repair strategies. Casey is a developer and instructor of the Historic Masonry Preservation Certificate training offered through IMTEF. Casey is also the Vice-Chair of the Association for Preservation Technology– Delaware Valley Chapter (APT-DVC).
Shanae Kemp, born and raised in Brooklyn, is breaking barriers, proving there is nothing a woman can't accomplish. Shanae has been a devoted member of the hospitality industry for three years, swiftly rising from an intern to a hotel Engineer Supervisor and Facilities Manager at NU Hotel Brooklyn. She is a proud graduate of Nontraditional Employment for Women (NEW) where she was trained in carpentry, electrics, painting, and strength training fitness. Additionally, she completed the history masonry training provided by Neela at Green-Wood cemetery. In her spare time, Shanae is a photographer with a focus on Landscape photography. Currently, she is in the process of joining Local 28 (sheetmetal) where she will focus on Architectural Design.

The panel will be moderated by PA Board Member Katherine Malishewsky.