PA Virtual Series: Spring Bar Crawl
May 18, 2021 @ 6:00 pm

-

7:30 pm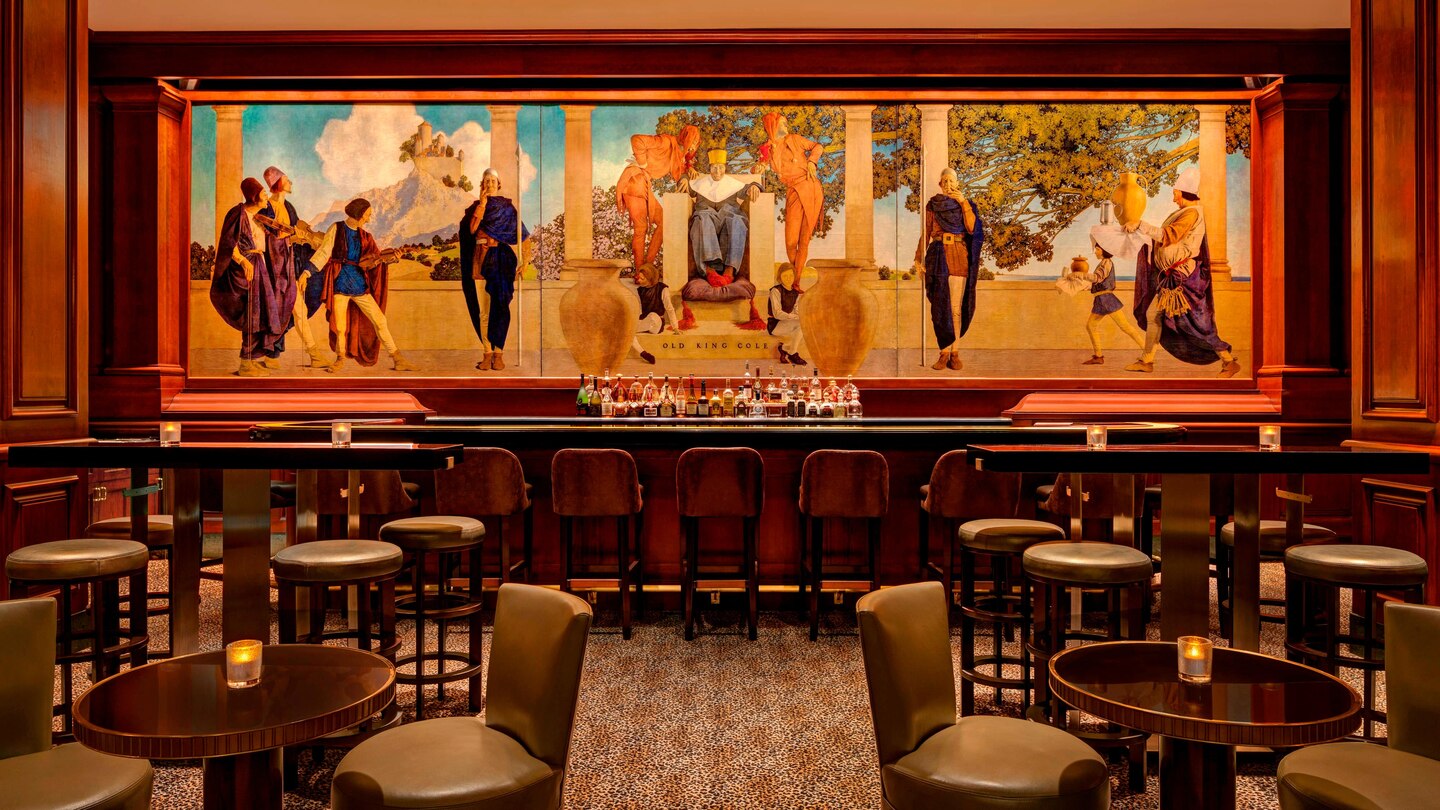 Preservation Alumni invites you to join us, in partnership with art historian and Municipal Art Society tour guide Sylvia Laudien-Meo, for an evening virtual tour to learn more about the wealth of art and preservation history within the bars and hotel lobbies of Manhattan. As we eagerly anticipate the gradual re-openings of these hotel bars, we also see this as an opportunity to have a virtual bar crawl of sorts, and invite you to create some of the same cocktails at home offered by these hotel bars. This tour will also allow us to reflect on the historical context of these spaces and the intentions behind their murals and other artwork, including contemporary works.
No RSVP necessary, just join us at 6 PM!
Drink recipes include:
Bloody Mary/Red Snapper from King Cole Bar, The St. Regis New York
Official St. Regis Recipe:
1 oz premium vodka
11 oz Bloody Mary mix (see below)
1 lemon wedge, for garnish
The Signature Bloody Mary Mix:
Juice of 3 lemons
2 ½ cans tomato juice
5 oz Worcestershire sauce
10 dashes Tabasco sauce
2 tbsp. freshly ground black pepper
2 tbsp. ground cayenne pepper
1 tbsp. ground celery salt
2 tbsp. whole black peppercorns
Directions: Make the mix by pouring the ingredients into a container and shaking well. Strain peppercorns from the mix before adding alcohol. (Use immediately or seal and refrigerate; makes three gallons.) Fill a 12-ounce Bloody Mary glass with ice and add vodka. Fill the glass the rest of the way with mix and garnish with lemon.
The Carlyle Punch from Bemelmans Bar, the Carlyle Hotel
Ingredients:
1 ounce Southern Comfort
1 1/2 ounces Raspberry Vodka
1 1/2 ounces Cranberry Juice
1 ounce Orange Juice
1 ounce ST-GERMAIN
1 ounce Simple Syrup
1 to 3 dashes of Bitters
Splash of Champagne
Directions: In a shaker, combine ice with the Southern Comfort, Stolichnaya Raspberry, St. Germain liqueur, simple syrup, orange juice, cranberry juice, and fresh lime juice. Pour in a cognac glass over ice and finish with three dashes of Angostura bitters and a splash of champagne. Garnish with blueberries and raspberries.
The Knickerbocker Martini from The Knickerbocker Hotel:
Ingredients:
2 ounces Tanqueray 10
¾ ounce of dry vermouth
½ ounce of sweet vermouth
Dash orange bitters
Dash citrus bitters
Lemon peel, for garnish
Directions: Combine Tanqueray 10, Dry and Sweet Vermouth into a mixing glass. Add two dashes of orange and citrus bitters, add ice and stir. Garnish with lemon and serve.