The Historic Preservation program at Columbia University is well known for being the first graduate program in the United States, but it is the individuals associated with the Program that create its prestige. On this page we are highlighting the achievements of distinguished alumni who have gone on to become leaders in the preservation profession and have received the Preservation Alumni Leadership Award, which was started in 2015.
---
2022 Leadership Award Winner
Erica Avrami
Class of 1993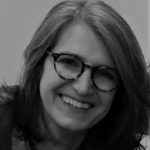 Erica's work epitomizes the sentiments behind the award: She works tirelessly to keep preservation relevant and connected to contemporary social issues, and has inspired countless students and other professionals through her extensive body of professional publications, the courses she teaches, and her boundless enthusiasm. Prior to joining the full-time faculty at GSAPP's HP Program in 2014, she served as the Director of Research and Education for World Monuments Fund and as a Project Specialist at the Getty Conservation Institute. Her work challenges us to approach preservation as a process of co-learning and co-creating knowledge, engaging multiple publics and disciplines to investigate complex social-spatial histories and navigate the stories and values ascribed to places. Read more about her accomplishments here. 
---
2020 Leadership Award Winner
William Chapman
Class of 1978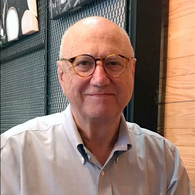 Dr. Chapman has made several outstanding contributions to the field of preservation, particularly through educating generations of students and the public about historic sites and monuments in Southeast Asia. Bill's research spans the fields of anthropology, archaeology and architectural history and he has been internationally recognized as a leading authority in historic preservation survey and documentation techniques and in the history of Caribbean and Pacific architecture. Highlights of Bill's distinguished career include serving as the Chair of the Department of American Studies and Director of the Graduate Program in Historic Preservation at the University of Hawai'i at Manoa where he currently serves as the Dean of Architecture. Bill is a four-time Fulbright Scholar and was the American Candidate at the International Center for the Study of Preservation and Restoration of Cultural Property in Rome (ICCROM). Bill has lectured extensively at universities throughout Thailand and Cambodia, has contributed to UNESCO projects, and is a member of the ICOMOS International Scientific Committee on the Theory and Philosophy of Conservation and Restoration and on Vernacular Architecture. Additionally, he has published extensively and won awards including the Frank Haines Award for Lifetime Contributions to Historic Preservation from the Historic Hawaii Foundation. Last but certainly not least, Bill served as a board member for the Preservation Alumni Board from 1984-86. To read more about Bill's accomplishments, click here. 
---
2019 Leadership Award Winner
Mary Dierickx
Class of 1976
Mary Dierickx, Class of 1976, is Principal of Mary B. Dierickx Historic Preservation Consulting, an award-winning and pioneering historic preservation firm established in New York City in 1977. The firm's past projects include Historic Front Street, Grand Central Terminal, Warburton Lofts, Yonkers Railroad Station, and the Gardiner Tyler House, among others. Mary was a founder of Preservation Alumni and served as the first Secretary as well as the President from 1982 to 1983. She has served on the board of the United States Committee of the International Council on Monuments and Sites (US/ICOMOS), and was Chair of the James Marston Fitch Charitable Foundation, President of the Fine Arts Federation of New York City, member of the Municipal Arts Society preservation committee, Secretary of the New York Chapter of the Society of Architectural Historians, Chair of the preservation committees of the Metropolitan Historic Structures Association and the New York Chapter of the Victorian Society, and founding member of the New York Chapter of the Association for Preservation Technology.
---
2018 Leadership Award Winner
Kevin Lee Sarring
Class of 1978
Kevin Lee Sarring held a distinguished career with the U.S. State Department, Bureau of Overseas Buildings Operations (OBO), where he was involved in preservation projects at Rome,  Skopje, Tangiers, Tirana, Seoul, Prague, and most recently New Delhi, planning the renovations to the renowned embassy compound designed by modernist Edward Durell Stone.  Kevin has also been involved with archaeological excavations in Italy at Capalbaccio, Cosa, Pompeii, the Roman Forum, and Trajan's Forum, and worked in Cambodia as a technical advisor and illustrator with World Monuments Fund.
---
2017 Leadership Award Winner
Gunny Harboe
Class of 1982
Chicago-based architect Gunny Harboe is the President of Harboe Architects, a firm which has worked on many Frank Lloyd Wright buildings in Chicago with great success. He is also a US/ICOMOS Fellow, a founding member of DOCOMOMO_US, and holds leadership positions at an array of organizations dedicated to the preservation of the built form in Chicago.
---
2016 Leadership Award Winner
Andrew S. Dolkart
Class of 1977
Andrew Dolkart is a Professor of Historic Preservation at the Columbia University Graduate School of Architecture, Planning and Preservation and served as Director of the Historic Preservation Program from 2008-2016.  He is a historian specializing in the architecture and development of New York City, with particular interest in the common, yet overlooked building types that line the city's streets. He is the author of several award winning books, including Morningside Heights: A History of Its Architecture and Development, which received the Association of American Publishers' award for best scholarly book in architecture and urban design;  Biography of a Tenement House in New York City: An Architectural History of 97 Orchard Street, and The Row House Reborn: Architecture and Neighborhoods in New York City, 1908-1929, which won the Society of Architectural Historians' prestigious Antoinette Forrester Downing Award in 2012.  He is currently working on a book on the architecture and development of New York City's Garment District, having previously completed two articles on this subject and curated an exhibition at the Skyscraper Museum. He also lectures widely and leads walking tours focusing on New York City's architecture.
---
2015 Leadership Award Winner
Frank Emile Sanchis III
Class of 1969
As a member of the inaugural class of the Historic Preservation Graduate Degree Program, a protégé of preservation pioneer James Marston Fitch, and the founding president of Preservation Alumni, Frank Emile Sanchis III is a guiding light for aspiring preservationists at Columbia University, both as an adjunct professor and a trailblazing professional. He has been a leader at the foremost preservation organizations in the United States.After earning his Bachelor of Architecture from the Pratt Institute and his Master of Science from Columbia in 1969, Mr. Sanchis served as the Executive Director of the New York City Landmarks Preservation Commission before becoming the Vice President for Stewardship of Historic Sites at the National Trust for Historic Preservation. From 1999 to 2004, Mr. Sanchis was the Executive Director of the Municipal Art Society (MAS) in New York City, and its Senior Advisor thereafter until 2010. At MAS, he worked with a coalition of concerned organizations to address the preservation issues facing Lower Manhattan following the attacks of September 11 and helped oversee the associated "Tribute in Light" installation. From 2004 to 2010, he also served as a consultant to the American Academy in Rome, the oldest American overseas center for independent study and advanced research in the arts and humanities. Mr. Sanchis hasn't shown any signs of slowing down; he is currently the Director of U.S. Programs at World Monuments Fund. Mr. Sanchis is a registered architect and the author of American Architecture: Westchester County, New York (Great Barrington, MA, 1977), which is largely illustrated with his own photographs. He is a member of the boards of the Catskill Center for Conservation and Development, the Greater Hudson Heritage Network, and serves on the Advisory Committee of the Historic House Trust of New York City.