Pushing Perspectives: Confronting Biases in Historic Building Materials Research
November 9, 2021 @ 7:00 pm

-

8:30 pm
Join us for our next Pushing Perspectives virtual conversation as we critically consider the preservation professional's role in the creation of a more inclusive approach to historic materials research and in discussions about what is valued. Our panelists bring a variety of perspectives to this discussion about issues of exclusion in historic materials research and the challenges of doing ethical research. They include: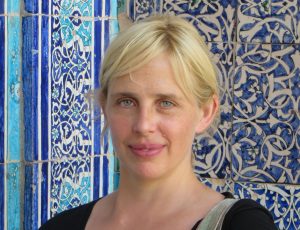 For over twenty years, Hannah Bennett has served in a number of different capacities in art and architecture research libraries beginning with the Ryerson & Burnham Libraries at The Art Institute of Chicago through her recent appointment as Director of the Avery Architectural and Fine Arts Library in October 2019. As Avery's Director,  Hannah is committed to reinforcing Avery's incomparable strengths while forging new directions for its collections and services. Much in the last two years has necessitated new approaches to design, research, and documentary methodologies, which are simultaneously being expanded by growing awareness of structural biases and exclusionary practices. Through invaluable collaborations with faculty, students, and staff, Hannah is defining how Avery should respond to and support these new areas of importance which will ensure Avery's relevance and international standing.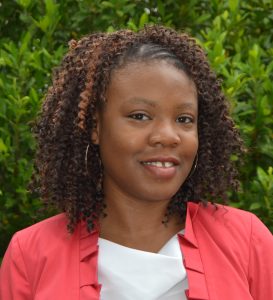 Dr. Tara Dudley is a Lecturer at the University of Texas at Austin and historic preservation consultant. Her research examines the contributions of African American builders and architects to the American built environment, focusing on the antebellum and Reconstruction eras in Austin and Texas and the architectural activities of New Orleans' gens de couleur libres (free people of color). She is the author of Building Antebellum New Orleans: Free People of Color and Their Influence (University of Texas Press, 2021) and of the forthcoming biography 'There is Something to be Done': The Life and Work of John Saunders Chase. Her current research explores the contributions of African Americans to Austin's built environment from the antebellum era onward and includes re-analysis of Austin's only recognizable slave quarters building at the Neill-Cochran House Museum and identification of African American builders and architects from the city's founding through the Jim Crow era. She has written nearly a dozen historic furnishings reports in collaboration with Austin-based preservation consulting firm HHM & Associates, Inc. where she worked as a full-time senior architectural historian for 15 years. Dr. Dudley has been involved in various aspects of historic preservation, historical research, and writing and consults on projects on local, regional, and national levels. She obtained her doctorate in Architectural History and master's degree in Historic Preservation from UT-Austin and holds a bachelor's degree in Art History from Princeton University.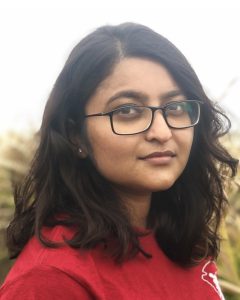 Sreya Chakraborty ('20 graduate) is an architect and heritage preservationist. She has worked on several heritage buildings and cultural landscapes in India and the US. She holds a Master of Science in Historic Preservation from Columbia University GSAPP. Her recent work has been with National Park Service's NCPTT, using digital documentation and visualization technologies to explore institutionally underrepresented historic living quarters of the enslaved, tenant farming and sharecroppers in the United States.  She is interested in working at the intersections of cultural preservation, universal design and environmental justice combining evolving technologies and storytelling.
The panel will be moderated by: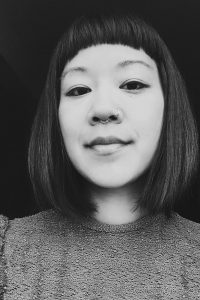 Tonia Sing Chi ('18 graduate) is a design activist, preservationist, and scholar working at the intersection of place-based building practices, storytelling, and collective, cross-cultural approaches to architectural practice. She holds a Master of Architecture and a Master of Science in Historic Preservation from Columbia University GSAPP, where her graduate thesis investigated the ethics and dynamics of collaborative design partnerships in Tribal housing projects that perpetuated earthen architectural traditions. Following graduation, she was a KPF Paul Katz Fellow where she researched the role of architecture and planning in dispossession and displacement in the settler colonial context of Sydney, Australia and how we might work towards the decolonization of urban land. She has taught community design-build at UC Berkeley's College of Environmental Design and has partnered with several non-profit organizations advocating for food justice and housing security on Chochenyo and Ramaytush Ohlone land (the San Francisco Bay Area), where she is from. Tonia is an instructor and core organizer with Dark Matter University and an editor for Dialectic, a peer-reviewed and peer-mentored journal on decolonizing design pedagogy. She is also a founding member of Nááts'íilid Initiative, an Indigenous-led, coalition-driven community development collaborative (CDC) that strengthens the cultural and economic resilience of Dinétah through self-reliance initiatives in the built environment.
and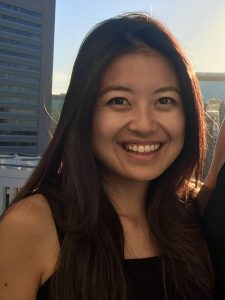 Anna Gasha is a doctoral student in Historic Preservation at Columbia GSAPP. Her research interests include the history and politics of science, engineering, and technology within preservation practice. While at Columbia, she has served as a research assistant for the Urban Heritage, Sustainability, and Social Inclusion initiative hosted by the Earth Institute's Center for Sustainable Urban Development. Anna holds an Sc.B. in Materials Engineering and a B.A. in History of Art and Architecture from Brown University and an M.S. in Structural Engineering, Mechanics and Materials from UC Berkeley. She is a licensed Professional Engineer (Civil) in California.